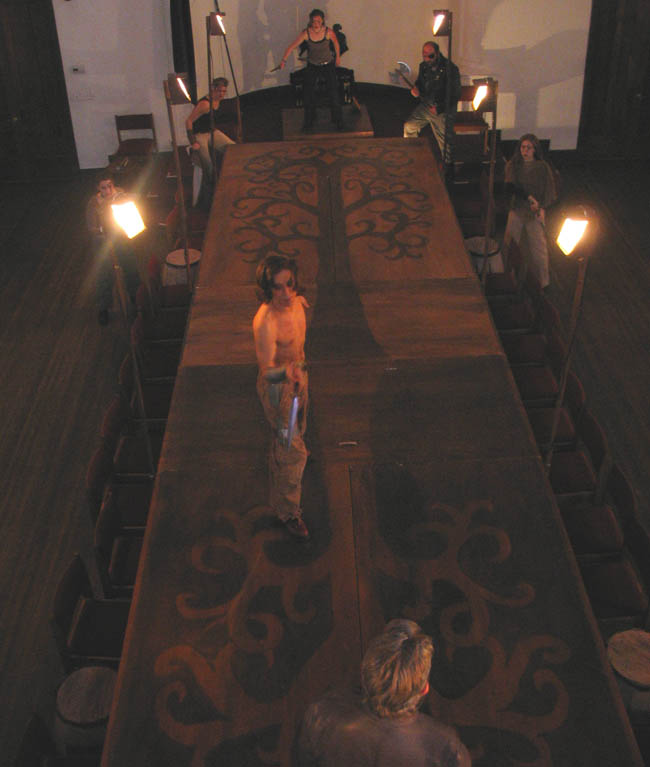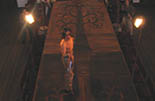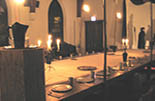 Ragnarok
Tantalus Theatre Group, Chicago 2005
directors: Glen Cullen and Devin Brain
Working in a functioning church, we had the technical challenge of creating a world that we could deconstruct every Saturday night, and put back after services on Sunday. We translated the large cavernous room into a feasting hall in Valhalla by erecting a giant modular feast table from altar to narthex. The audience was seated around this and additional tables as necessary. As events unfolded the feast table was transformed into a stage where mythic history was enacted and the end of the world was set in motion. The patterning on the table is referential to Viking art depicting the World Tree, with its branches and roots running through the Nine Worlds.