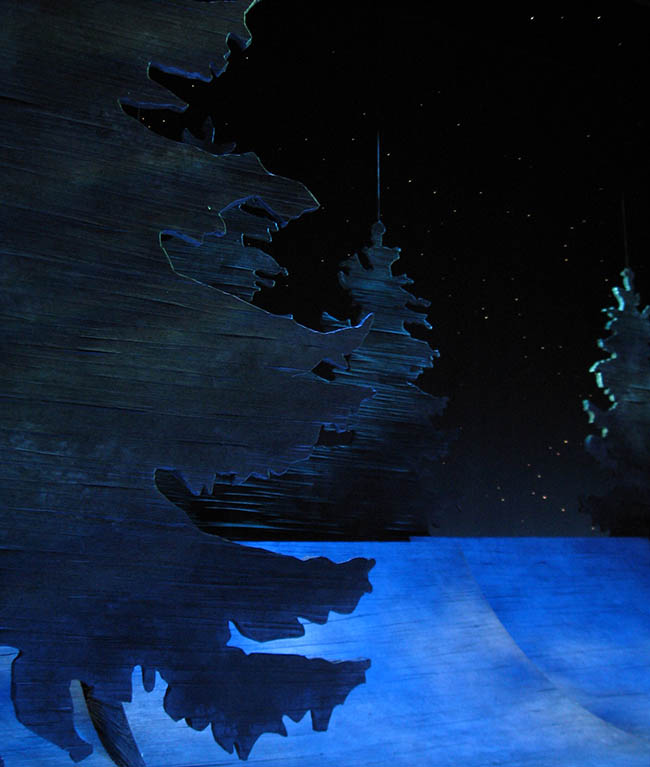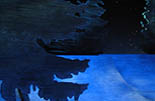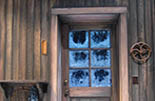 Almost, Maine
Geva Theatre Mainstage 2011
Set design: Dipu Gupta
Lighting design: Kendall Smith
This show was full of textures. The main look of the trees and floor was achieved by stretching pleats into the muslin that covered everything, then sponging and blending color onto them. The window frost was created by a process involving cheap beer, Epson salts, and laundry detergent. And the entire set, floor and all, was rigged with LEDs so that at the very last moment the entire world could dissolve into two people on a bench in an endless field of stars.